About Us
The Rheumatoid Arthritis Support Network (RASN) is dedicated to providing up-to-date information and resources for rheumatoid arthritis patients. Our goal is simple. We want RA patients to know their options and fully understand their diagnosis. You can take steps, right now, to improve symptoms and your quality of life.
If you've been diagnosed with rheumatoid arthritis (RA) or are being tested for this condition, you may have been told that your treatment choices are limited. Many patients suffer from daily pain, inflammation, and growing medical costs without fully understanding their condition. For patients that have experienced RA symptoms for years, it may seem difficult or even impossible to reduce daily pain.
Thankfully, doctors have greatly improved treatment options for patients in the past few years. We now have a much better understanding of RA, including how it evolves into such a dangerous condition over years of constant inflammation. This means new therapies, medications, and healthy living choices are now being used in RA treatment.
Our team is committed to providing information and resources for patients with RA and individuals who are experiencing arthritis-like symptoms. We want to help you get the best care possible.
Please don't hesitate to contact us with any questions you have.
Our Editorial Experts
Dr. Jennifer Freeman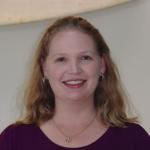 Dr. Freeman received her Doctor of Medicine (M.D.) in 2008 from UT Health San Antonio
Prior to med school she completed her bachelor's degree in Cell and Molecular Biology in 2003 from The University of Texas at Austin
She was a fellow at the University of Michigan and performed a surgery residency at Lahey Hospital in Burlington Massachussets.
Today Dr. Freeman is a surgeon at TRACC in the Dallas Fort Worth area.
View on LinkedIn
---
Dr. Matthew Ezerioha


Dr. Ezerioha received his Doctor of Medicine (M.D.) in 2016 from the Medical University of South Carolina
Prior to med school he earned a Bachelor of Science (B.Sc.) in Physics and Engineering in 2010 from Benedict College
Today Dr. Ezerioha is founder and CEO of Ranvia Group, a consulting group for healthcare companies that produce healthcare related consumer technology.
View on LinkedIn
View on Angel.co
---
Dr. Hugh Duckworth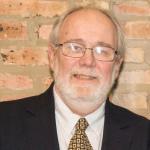 Dr. Duckworth received his Doctor of Medicine (M.D.) in 1984 from the The University of Tennessee Health Science Center
Prior to med school he earned a Bachelor of Science (B.Sc.) majoring in Vertebrate Zoology/Microbiology in 1979 from Memphis State University (now University of Memphis)
Dr. Duckworth is a physician with extensive experience in clinical medicine, specifically practicing in the areas of General Surgery and Emergency Medicine for over 13 years.
Today Dr. Duckworth is Provost/Dean at Saint James School of Medicine where he supervises approximately 45 faculty members, and staff on two campuses, and additionally is a medical education consultant.
View on LinkedIn